HD-SportBits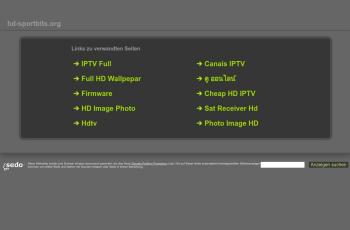 Screenshot of HD-SportBits website hd-sportbits.org
HD-SportBits (HDSB) is a Chinese based sports tracker established in 2013. Originally setup as a NBA tracker, the content has broadened to include all major US sports, football/soccer, racing and combat sports.
Most of the sport caps come from national TV (TNT, ESPN, ABC, NBATV) in the United  States. Beside baseball, football, motorsports, tennis and hockey HD games, HDSB offers many HD sports documentaries.
There is criticizing that normal users will be restricted from downloading all torrents until a certain period of time lapses or a monthly fee is paid.
HD-SportBits is the internal tracker for several release groups.